As things are continuing to move quickly with the outbreak of the Coronavirus, The Pioneer Group is committed to making sure residents, staff and communities stay safe. We will continuously monitor updates issued by the government and respond accordingly by updating information on our website and social media channels:
Here at The Pioneer Group, we have worked hard in the last few months to respond to the crisis and we are now transitioning cautiously and with great care to protect our employees, residents and communities into a recovery phase.
The following infographic shows what services we can currently offer.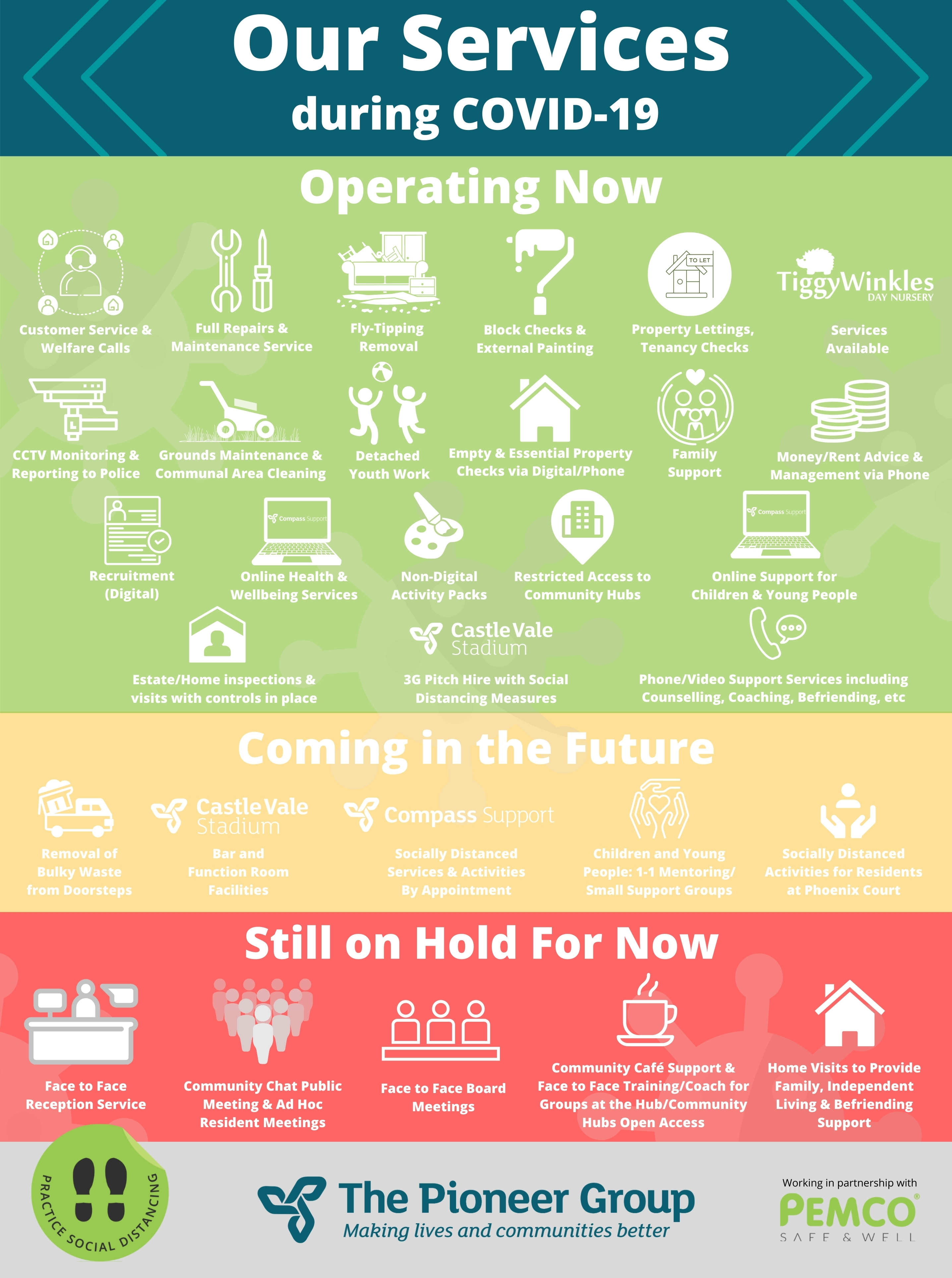 We are working hard to enable as many services as possible to meet demand, however we need to ensure all activities have the appropriate, long-term, measures in place and follow approved guidelines to keep our employees, residents and customers safe.
As of Friday 19th of June the Government Alert was reduced throughout the UK to Level 3: this determines that the virus is in general circulation and there is a gradual relaxing of restrictions. We have updated our operations to reflect this throughout The Pioneer Group and as an organisation this outlines our core operational processes for employees as the following:
Restricted access to sites
Home-working where possible
Attendance at site only where completely necessary
Reintroduction of routine & urgent work streams with controls in place
Limited community activities in centres/schemes.
For further updates on individual services and centre updates, please continue reading.