Compass Support, the charitable subsidiary of The Pioneer Group, is celebrating another successful business launch following coaching sessions delivered through their Get Healthy Get Working (GHGW) programme.
Apple ASAP is an IT Business, launched by Jonathan Hadley, which provides remote support and repairs for Apple Mac computers. Previously employed as an IT Manager, Jonathan aspired to set up his own company where he could work from home. Following a spell of unemployment, he visited the team at Compass Support who helped him brainstorm his business ideas and make his ideas actionable. With weekly support and motivation, he has already set up a website and is ready for clients.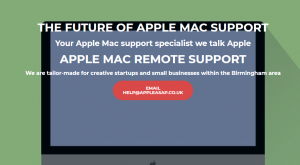 Get Healthy Get Working (GHGW) is a support programme encouraging people to fulfil their potential and includes a wide range of activities aimed at building confidence, promoting healthier lifestyles and supporting people to into work. The programme has supported a number of residents follow their passions and develop a balanced lifestyle.
Earlier this year, the programme announced another business launch from local resident, Alison Wattis. Since then, Alison has branched out into selling her original artwork including unique black & white stylised drawings focusing on landmarks within the Jewellery Quarter in Birmingham.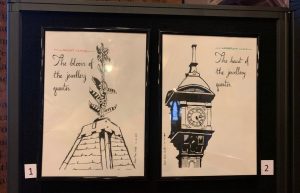 Her artwork has been capturing the attention of the public and she recently exhibited at the Birchfield Jazz Festival in Birmingham. Alisons' next showcase will be on Monday 30 August at St Pauls Church for its annual fete.
Ceri Cooper, Employability & Wellbeing Coach at Compass Support, has been on hand to provide life coaching to both Alison and Jonathan, who joined the programme in October 2020 and January this year.
Life coaching sessions are held every week and last 30 minutes. In the time, discussions are held about progress towards goals, setbacks, emotional barriers, and confidence issues. As a result of the sessions, an action plan is developed to work on overcoming any challenges.
Ceri explained:
It's great to see Jonathan and Alison fulfil their ambitions by launching their own companies. They are motivated, have clear objectives to work on. Jonathan wants to work for himself and his business gives him the flexibility to pursue his interest in IT and Alison is getting to use her creative skills and work as an artist. We wish them both well with their futures.
Jonathan concluded:
I have received a lot of help, advice and support and would recommend the service to anyone that needs help and support.