Bucking the housing trend
As the sector continues to battle a national housing shortage, Castle Vale Community Housing (CVCH) is delivering a project which aims to buck the trend and provide low-income earners with safe, affordable homes.
A partnership with Miller Homes has resulted in the acquisition and development of 42 properties in Sutton Coldfield – 24 affordable homes for rent and 18 for shared ownership.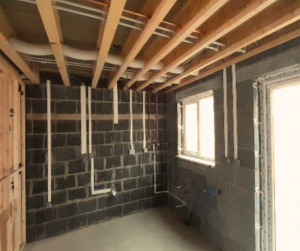 Dave Livesey, Director of Development and Asset Management at CVCH, said: "As a community landlord we are very conscious of the lack of affordable housing in the area and are duty bound to provide as much support as we can."
Since being established in 2015, The Pioneer Group has built a nationally recognised reputation for community regeneration that is resident led, delivering homes for CVCH.
This latest project on Rectory Road in Sutton Coldfield follows similar CVCH successful schemes on Station Road in Stechford, Webster Court in Erdington and Farnborough Road in Castle Vale. The initial rental properties will be let through Birmingham City Council.
"Our plan is to increase our stock number by over 10 per cent by 2027," adds Dave.
"This represents the single biggest development programme for the Pioneer Group since its creation and affirms our commitment to doing our bit to addressing the housing crisis."
Alastair Parsons, Area Sales Director for Miller Homes Midlands, said: "We are delighted to work with The Pioneer Group to deliver affordable homes in the desirable setting of Sutton Coldfield.
"Once the location of a former Ministry of Defence (MOD) office building, we are proud to have regenerated the site into a range of energy efficient new homes.
"Building communities is at the heart of what we do at Miller Homes and we hope the new residents will enjoy their new homes for many years to come."