Hippodrome showcases project
Words by Karen Graze
Youth Unemployment is stubbornly high in the city, greater than the national average.
So the Partnerships team at The Pioneer Group decided to take action on this in order to support our communities and the next generation.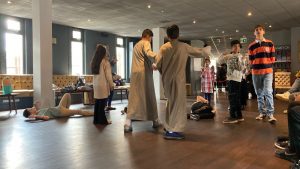 Since September we have been working on an employability and pathways project with Year 11 pupils in East Birmingham, coaching and mentoring them and supporting them with their post 16 choices.
Now that the academic year is coming to an end, we are undertaking a Partnership for People and Place legacy project by staging a play – Antigone Rescratched at the Hippodrome in Birmingham.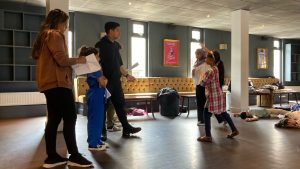 The whole process has allowed young people to develop their employability skills through working together on the play through teamwork, presentation skills, creative thinking and following instructions.
The performane itself will provide them with invaluable work experience.
The aim of the legacy theatre project itself was to address the lack of work experience opportunities for some young people in a post covid environment  and offer experience in the creative industry, something which is often overlooked as an option for people from certain communities.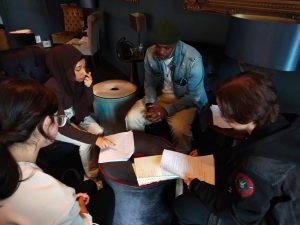 Today's performance will be the cherry on the cake of our successful project and hopefully inspire and empower those involved to dream big and consider working in industries they never thought possible.